Request an appointment online!
Request an appointment online in minutes with our online request form. We look forward to seeing you soon!
Combining Eastern and Western Veterinary Medicine for the most unique, modern veterinary experience.
At The Highland Vet, we'll be here for you throughout every stage of your pet's life. We're a full-service veterinary hospital in Ridgeland, MS. From wellness exams and surgery to acupuncture and Chinese medicine, our compassionate team will create a plan of care tailored specifically for your furry friend.
Veterinary Care
Our hospital is equipped with the best technology to keep your pets feeling their best!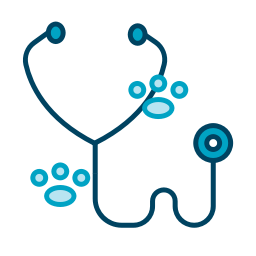 Meet Our Team
When you walk through our doors, you'll immediately be treated like family.
Request an Appointment
We look forward to seeing you soon! Request your next appointment online in minutes.
Our Mission
The Highland Vet's mission is to provide a well-rounded, personalized approach to your pet's veterinary care. We want to become a part of you and your pet's ongoing story by developing long-term relationships. To do that, we strive to exceed expectations by treating owners and their pets with respect, honesty, and unsurpassed compassion and care. Providing your pet a long, healthy and fulfilling life is our number one goal.
Thank you for your service!
At The Highland Vet, we're pleased to offer a 10% discount for all military and law enforcement with a valid ID.
What makes The Highland Vet different?
The Highland Vet is a one-of-a-kind clinic with a small-town feel offering both Eastern and Western diagnostic and treatment options.
What does this mean for you? It means that you have more options than ever when it comes to ensuring your beloved pet lives a long, happy and healthy life. Coupling her personalized approach with her ability to use Eastern and Western medicine harmoniously or interchangeably separates The Highland Vet from all other clinics in Central Mississippi.
Her desire to provide you and your beloved pet the best options available pushed her to obtain her certification as a veterinary acupuncturist. As The Highland Vet, Dr. Malone is the only active, certified veterinary acupuncturist in the Jackson metro area.
Click here to meet Dr. Malone
Dr. Malone is amazing! She has always been so friendly and helpful! We wouldn't take Chipper anywhere else! She has treated Chipper's many issues he has had with such great knowledge and care! And it helps that he absolutely loves her! We can't wait to see her work in her own clinic! ❤️
Modern veterinary care in Ridgeland, MS.
The Highland Vet offers a unique, modern approach to veterinary medicine. We're a technologically-advanced, full-service veterinary hospital offering conventional and traditional medicine.
We look forward to seeing you soon!
We can't wait to meet you!
We look forward to meeting you soon. If you have any questions, please don't hesitate to contact us.